Moritz Moses Rabinowitz (20 September 1887 – 27 February 1942) was a Norwegian retail merchant based in the city of Haugesund, memorialized for his humanitarian outlook and contribution to his city.
Rabinowitz came to Haugesund in 1914 and opened an apparel store with only two items in his inventory: one suit and one overcoat. The overcoat was stolen, and he had the suit left for sale. Over time the business grew, and he moved to a larger location in Haugesund and ultimately opened stores also in Odda, Sauda, Stavanger, Egersund, and Kristiansand.
He consistently reinvested his profits in growing the business and soon became a mainstay in the apparel retail business in southwestern Norway under the company name M. Rabinowitz. He also started an apparel manufacturing company called Condor.
CLASSICAL CUTS IN HEAVY WOOL
Rabinowitz dressed up the residents of Haugesund in classical cuts and great qualities, mainly wool. Especially the "grey pants" and the long "London-coat" became a hit. Both of these styles have been reconstructed in this collection. One of the products are made in denim, as Rabinowitz were one of the first to import denim jackets to Norway.
THE STAR OF DAVID
Rabinowitz was a proud jew who gladly educated and spoke of his religion. Since the community was driven by undertones of antisemitism, being the only jew in Haugesund was not easy. The star of David-necklaces has been used in this collection to reflect Rabinowitz' pride in his religion.
WORKING CLASS AND WEST COAST CLIMATE
One of Rabinowitz passionate causes was helping the children who lost their homes and families during the 1st world war in Wien, Austria. He engaged the entire city of Haugesunds middle class workers, to give as much as they managed – even if it was just a piece of clothing or a bag of sugar.
Haugesund is the westernmost point of Norway and coastal climate is mainly wind and heavy rain. The classic rain coat and working class-coverall is made in water resistant wool – made to deal with the west coast climate.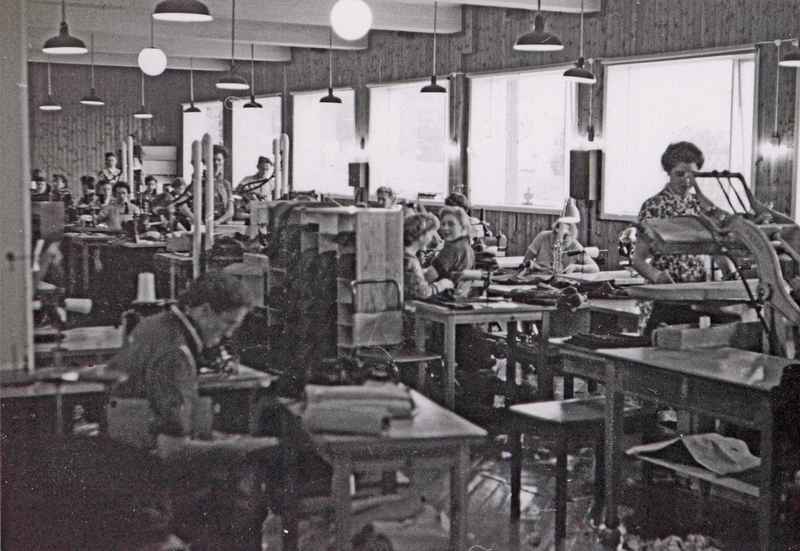 POLITICAL ACTIVIST
Rabinowitz was an activist and a great opponent of Hitler. That's why the Gestapo made capturing Rabinowitz its highest priority after invading Norway 9 April 1940. On 4 December 1940 (041240) the nazis managed to track him down and arrest him. On 22 May 1941 (220541) he was sent to Sachsenhausen concentration camp.
His prisoners uniform was marked with a number sign ending with "NN" and a red triangle that said he was an enemy of the state. "NN" came from Hitlers directive "Nacht und Nebel" targeting political activists to just "disappear" from the surface of the earth without getting posted in any archives.

Because of eye-witnesses we know that Rabinowitz got kicked and stomped to death, 27 February 1942 (270242).
In this collection the numbers that have been used reflects significant dates of Rabinowitz' life. (27 February 1942 = 270242)